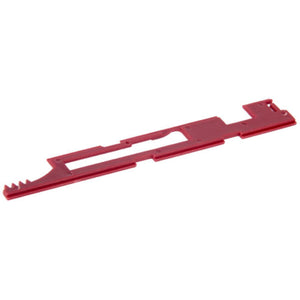 SHS - Selector Plate for AK Series - Red - NB0020
SHS-NB0020
SHS switch is made of special nylon material with high elasticity and durability which can bear high temperature.
The copper of the tappet plate is used in high conductivity red copper. 
Suitable for 6mm & 7mm gearbox.
As always, upgrading AEG require necessary skill & technique to dissemble the gearbox, consult expertise if needed.
Color: Red
Weight: 15g
Qty: 1pc
SHS-NB0020