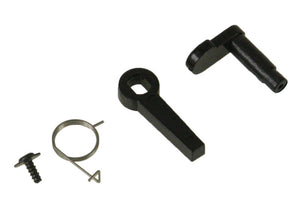 Madbull - Reinforced Safety Switch For V2 gearbox - M4/M16 AEGs
MB-AR-SAFETY
This is a replacement M4/M16 Safety Lever assembly from Madbull. The product may work with other models but it is not guaranteed by Airsoft GI.
Specifications:
Manufacturer: Madbull
Model: M4 / M16 Safety Lever
Package Includes: One (1) Safety Lever
Features:
Plastic Construction
Replacement part
Please Note:
Professional installation is recommended. Improper use or installation of upgrade parts are 99% of the time the cause of failures of these items.
MB-AR-SAFETY