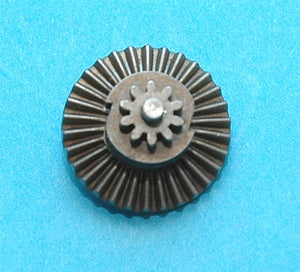 G&P - SR25 Bevel Gear for CA25/A&K25- SLR003
GP-SR25-SRL003
The G&P SR25 Bevel Gear is a great replacement option for a stripped gear. No longer do you have to buy an entire gear set to replace one stripped gear. Save money and by buying only what you need for your gearbox.
Specifications:
Manufacturer: G&P
Model: SR25 Bevel Gear
Color: Silver
Package Includes: One (1) Bevel Gear
Please Note:
Professional installation is recommended. Improper use or installation of upgrade parts are 99% of the time the cause of failures of these items.
GP-SR25-SRL003