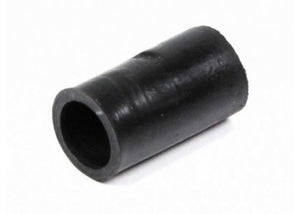 Echo1 - ASR Sniper Hop up Bucking
E1-ASR-BUCKING
This is a replacement hop-up bucking for the Echo1 ASR sniper rifle
Description:
The Echo 1 ASR Sniper OEM Hop Up Bucking is an OEM replacement for the Echo 1 ASR Sniper Rifle. This hop up bucking will provide the back spin needed to give you consistent shots during game play or target practice. Replace your bucking once you old one lacks consistency or if you are having feeding issues with your airsoft gun.
Specifications:
Manufacturer: Echo 1
Model: ASR Sniper OEM Hop Up Bucking
Color: Black
Material: Rubber
Package Includes: One (1) Bucking
Features:
Rubber Construction
OEM Replacement
Designed for Echo 1 ASR


How to install:
Apply some silicone oil inside and outside the bucking when installing onto the barrel and into hop up chamber.


Tech Note: Hop-Up Buckings are wear items and should be changed as often as feasible. And should be replaced when upgrading or anytime the inner barrel is removed from the hop up unit. Small pin holes and tears can occur when removing and reinstating used buckings.
E1-ASR-BUCKING